Brilliant Travel Accessories for 2023
There are a few things to keep in mind when choosing the travel accessories you'll need for your next trip, especially if you're planning on traveling lighter and smarter.
It's important to think about size and weight, which are equally important factors. You should stick to fairly small devices that don't take up too much space or that won't put your bag over the allowed weight limit especially if you're planning on traveling with only a carry-on bag.
With these 5 ingenious travel gadgets and accessories, you can travel wiser and lighter in 2023. Everything from the top adapters, space-savers, and travel safety items.
5 Top Travel Gadgets
Have you ever been surprised by having to pay for excess weight at the airport on your way back from your holiday? This small, portable, Digital Luggage Scale is compact and lightweight and can weigh up to 110 lb / 50 kg luggage. And best of all, it doesn't require any batteries.
2. This Universal Travel Adapter is the only travel adapter you'll ever need! It's an all-in-one International Plug Adaptor with 5.6A Multi USB + 3.0A Type-C + AC power adapter that works worldwide – UK, USA, Thailand, Japan, the EU, AUS + 224 Countries.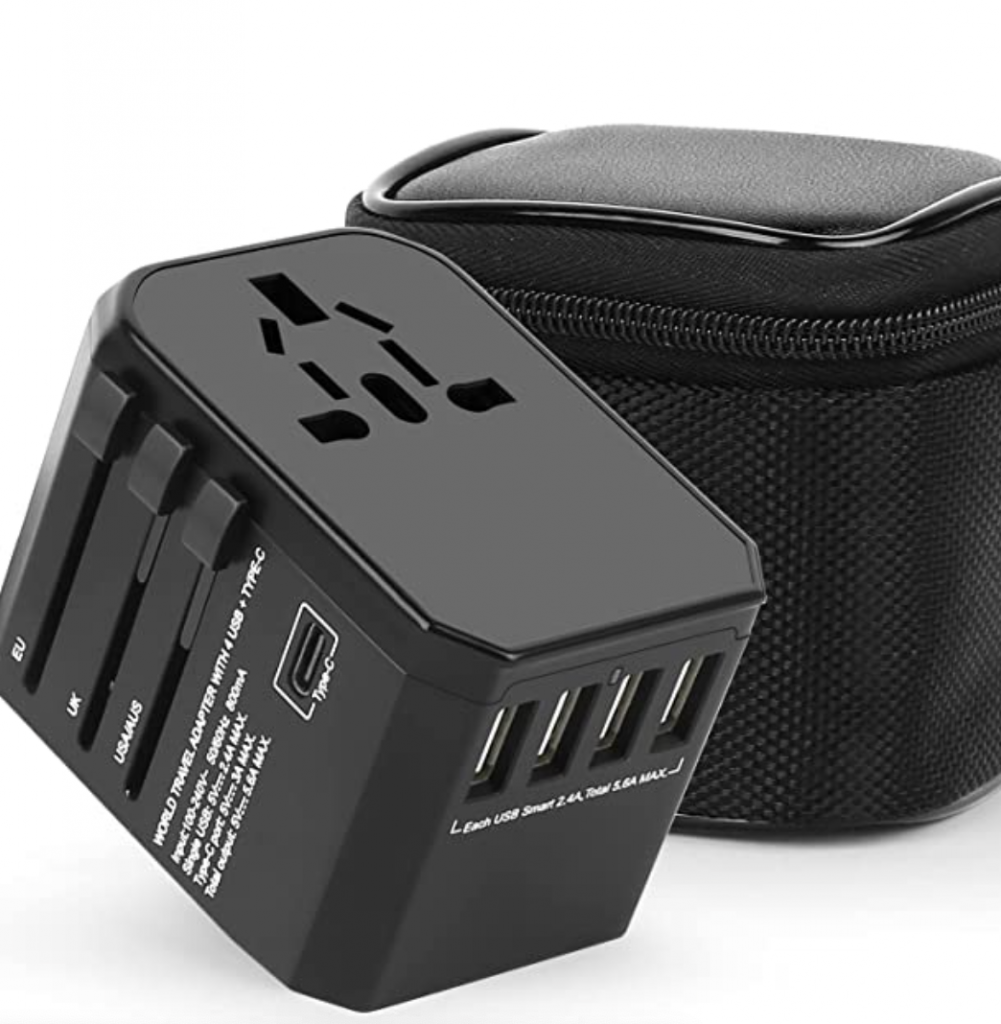 3. And check out this travel-sized Wireless Router with USB Media Storage. This TP-Link N300 Single Band Wi-Fi Nano Travel Router supports multiple operating modes, and has a single-core CPU, with 1×10/100Mbps WAN/LAN Port, 1 Micro USB Port, and 2× fixed antennas.
4. Avoid the knots and frustration at the security check with this nifty cable organizer. This multifunction electronic bag is exquisite and lightweight, easy to carry, and very suitable for traveling. It can store cables, memory cards, hard drives, mobile power supplies, USB cables, mini cameras, and phones.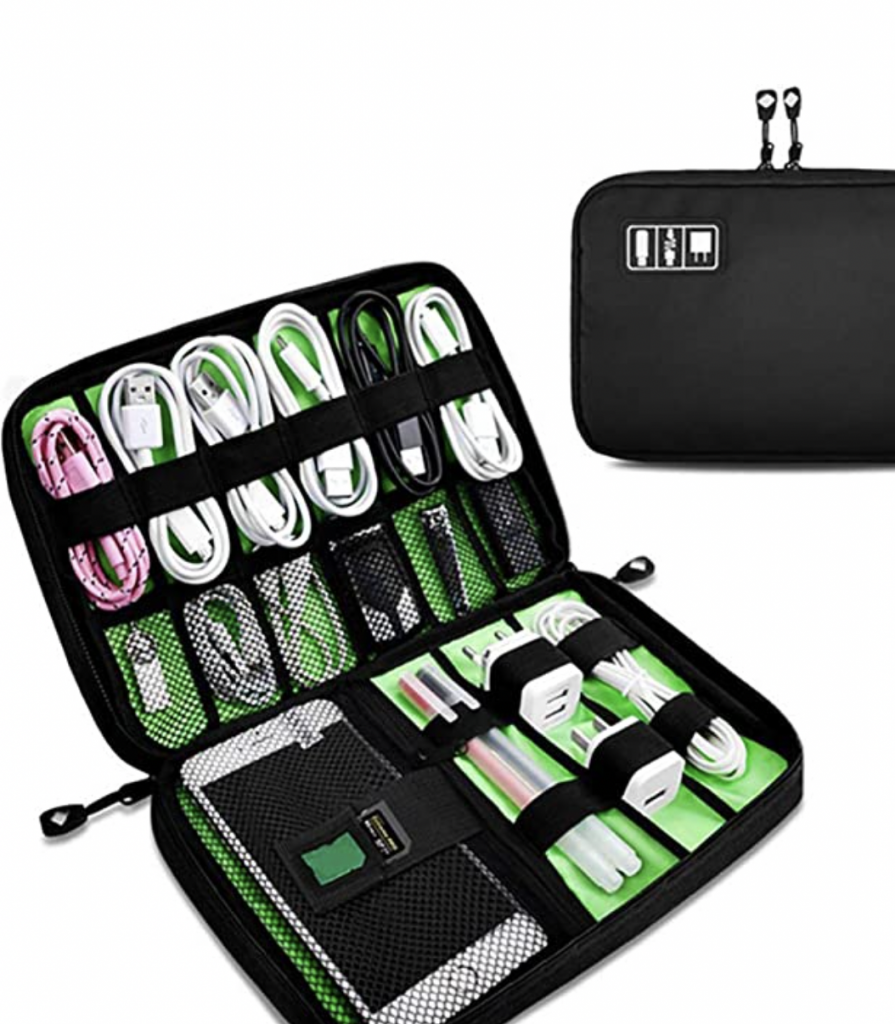 5. Stay hydrated and save the environment with this collapsible water bottle. Uniquely portable and incredibly versatile, the Nomader® Collapsible Water Bottle keeps you hydrated NOMADer where you go. Nomader® eco-friendly water bottles are designed and rigorously tested for health-conscious consumers. Made of 100% food-grade materials that are free of BPA, BPS, lead, PVC, phthalates and other harmful leaching chemicals.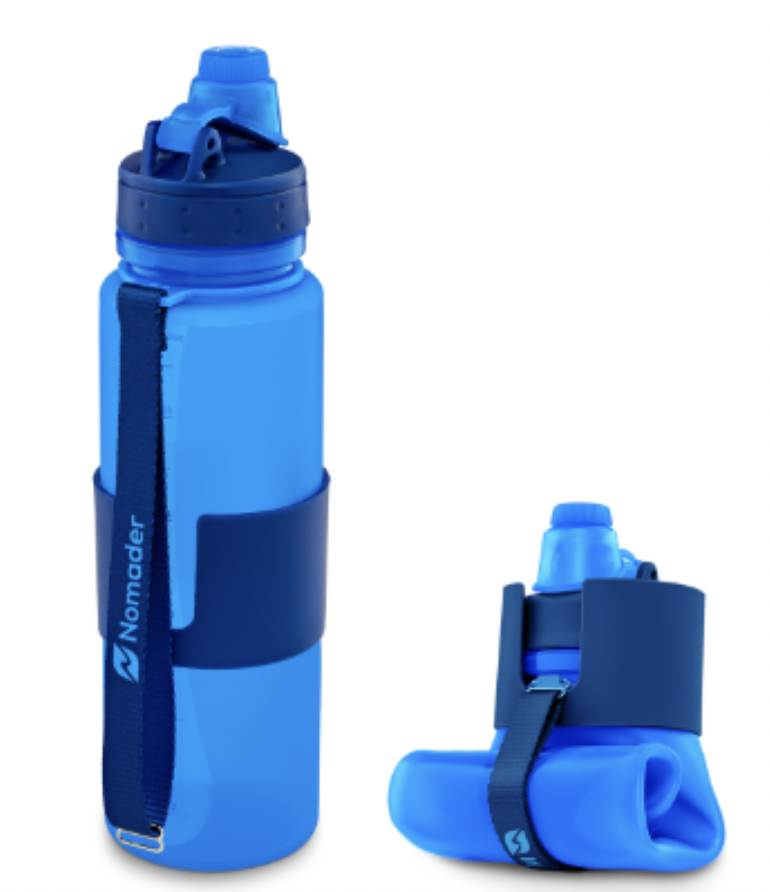 What other travel accessories do you recommend?
Have you used any of these?

Let us know in the comments section.