Veranda Palms has firmly established itself as one of the most prestigious resorts in Kissimmee.  Ideally located to reach attractions, shops and restaurants on Highway 192, yet tucked away next to the beautiful Shingle Creek Nature Reserve, this gated resort enjoys the best of both worlds.
Now guests and homeowners on the resort have the added bonus of a brand new clubhouse with large communal pool; children's pool with waterslides and activities; a fully equipped gym with cardio and weights facilities; and a wonderful lounge area where you can simply relax, or socialise with your neighbours on the resort.  All of these faciilities are included in your Veranda Palms holiday rental.
Take a look at the newest additions to this already-superb resort here…
The Resort-Style Pool
The large resort-style pool is the perfect place to cool off in the Florida heat.  There are also plenty of sunny spots for sun-worshippers.  Whilst all of the homes on Veranda Palms have their own swimming pools, the size of the communal pool means you can enjoy a 'proper swim.'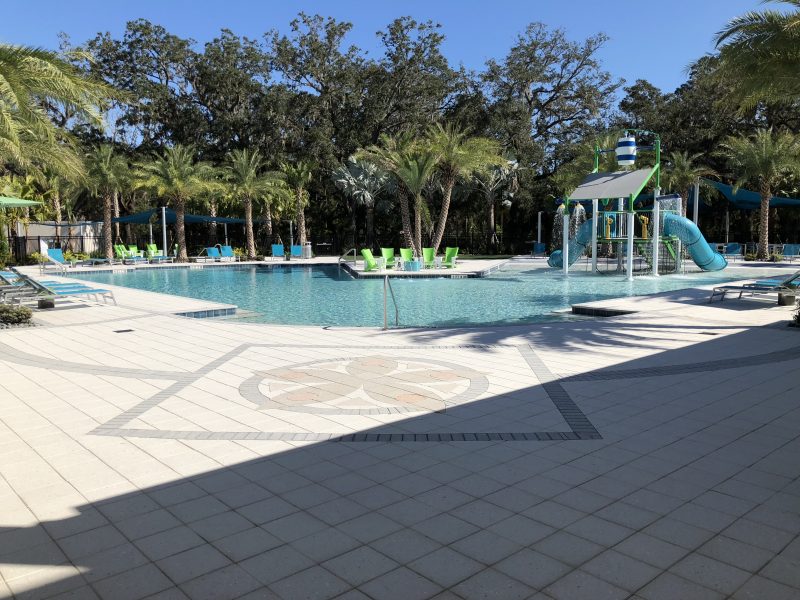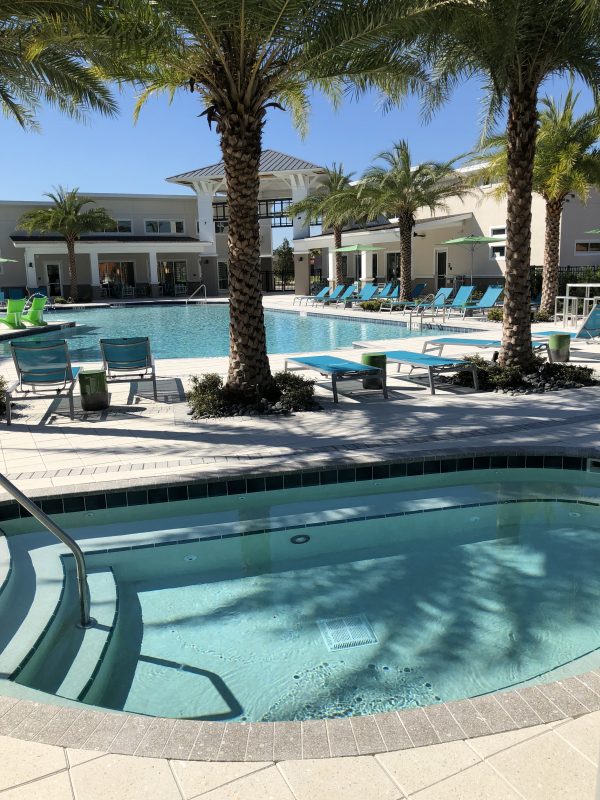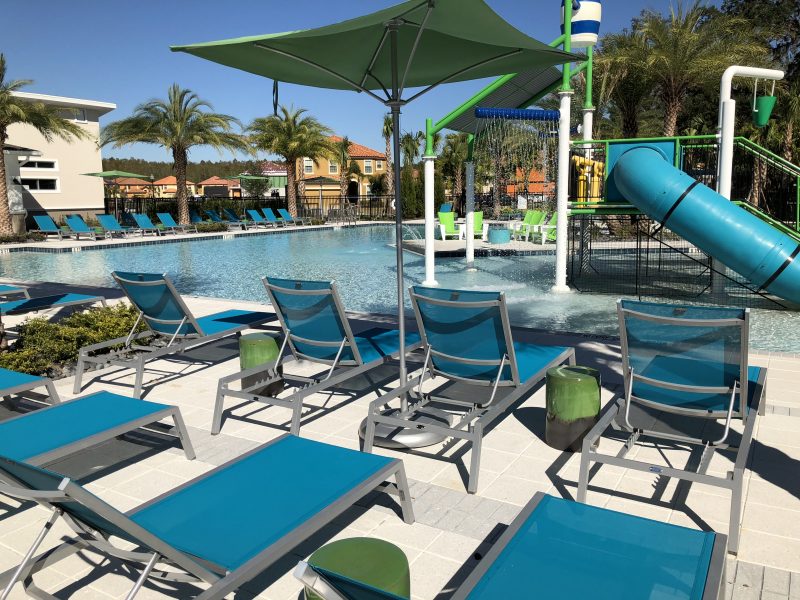 Children's Waterslides and Activity Area
Children will love the waterslides, 'waterfalls' and in-pool activities in their own section of the pool area.  Parents will also have peace of mind, with shallow waters and easy entry for children into the pool.  The difficulty may be getting them out of the water!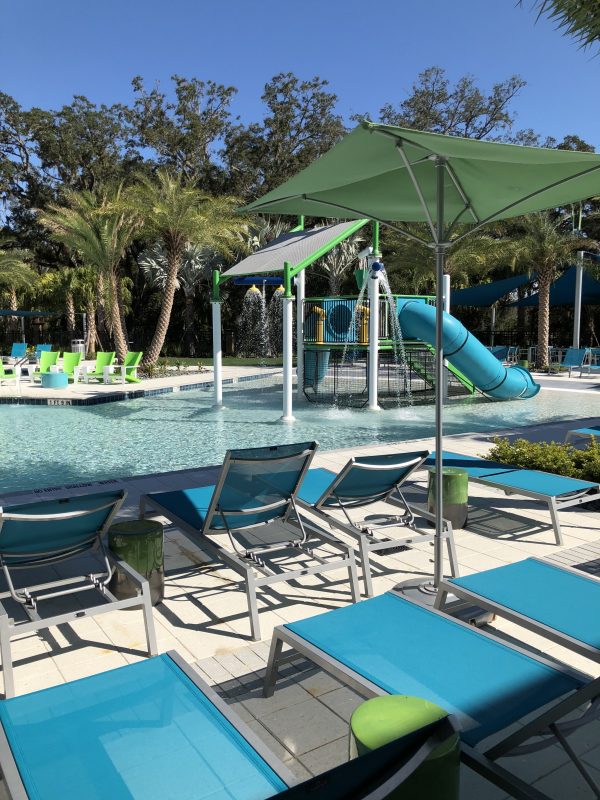 Fully Equipped Gym
The fabulous new gym is open 24 hours a day, with coded entry.  This is fantastic for those who enjoy an early morning workout to kick-start the day; or those who may want to unwind in there after a day at the theme parks.  The gym is climate controlled and all equipment is brand new, making this a great place to burn off those excess holiday calories!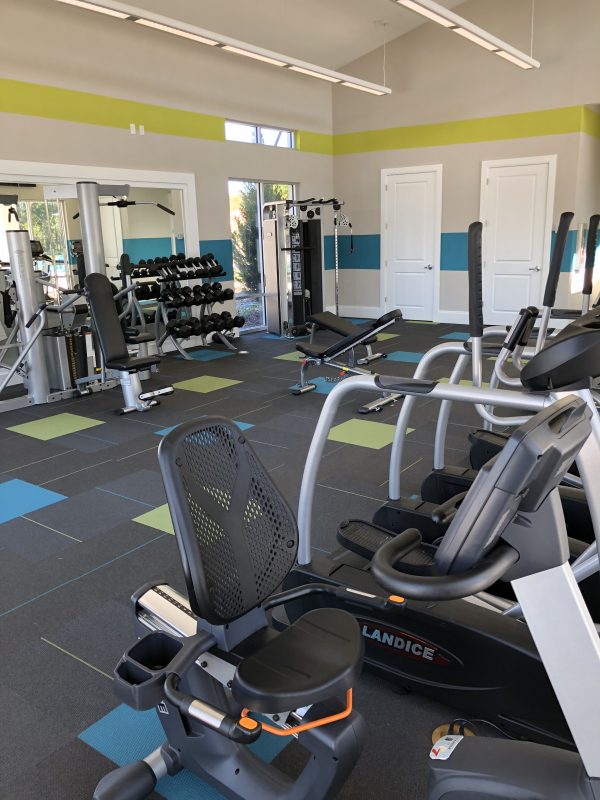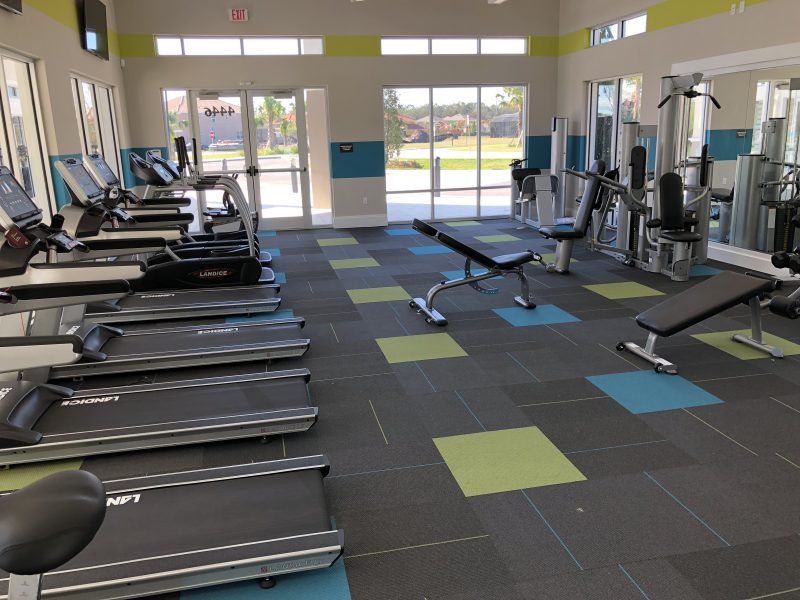 Lounge Area
The lounge area is a large space and will open soon as an onsite bar/restaurant.  For now, guests can use this space to simply relax and unwind.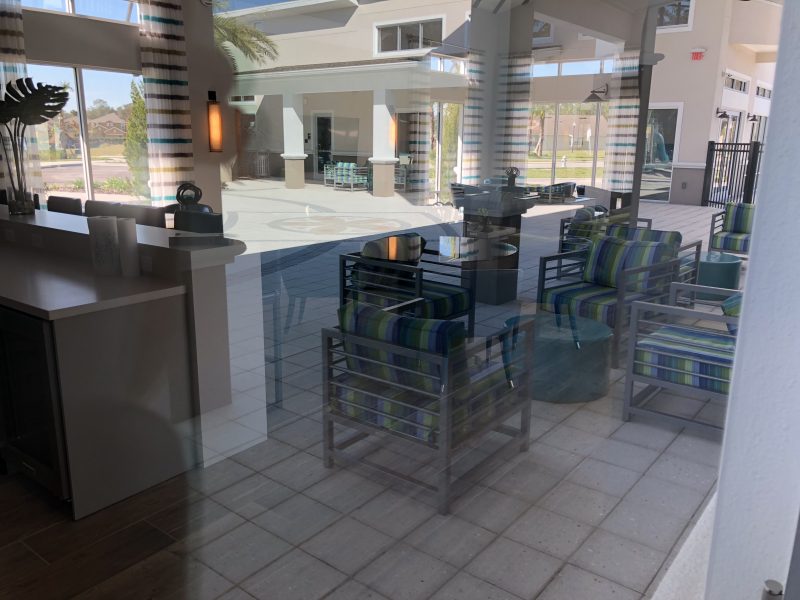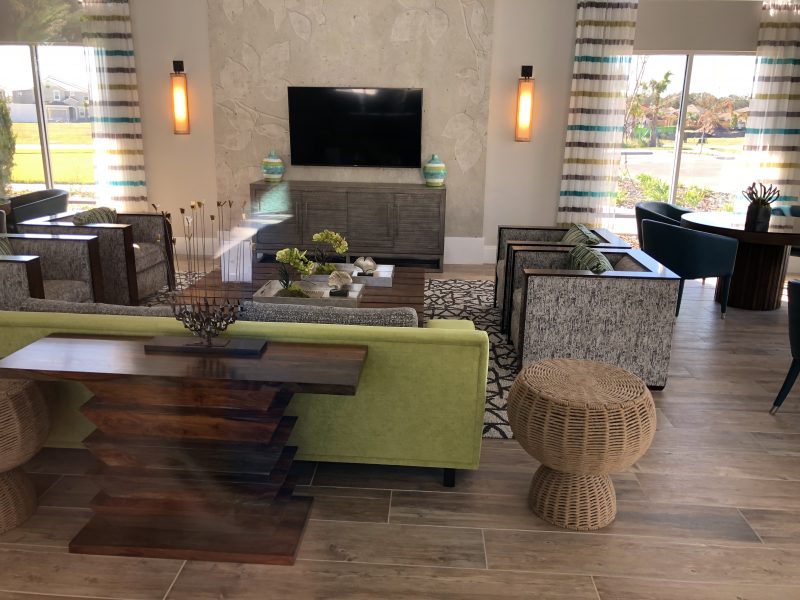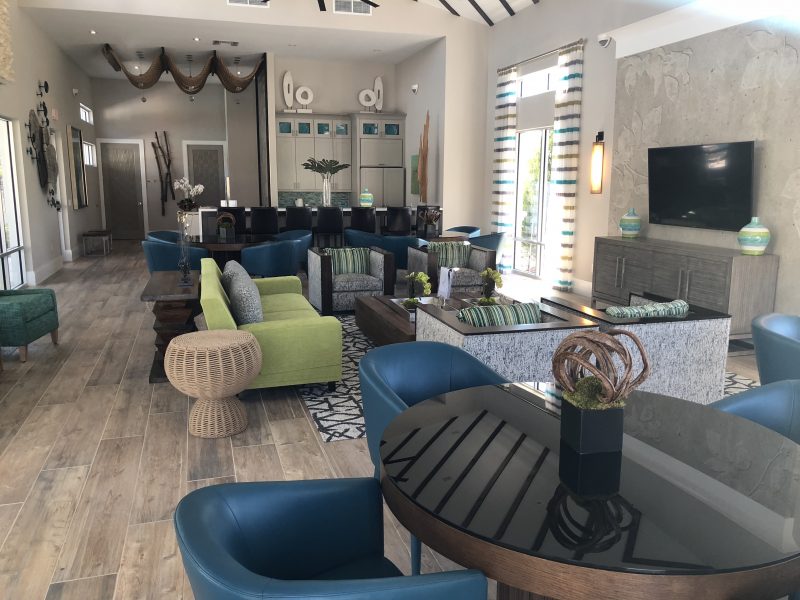 For details of all of our fantastic Veranda Palms holiday homes click here.