If you're on holiday with teenagers it can be difficult to find things to entertain them at that in between age. If they are the sporty types then what better entertainment than a skate park in the sun? We have checked out some of the very best skate parks on the Costa del Sol and here are our favourites…
Rubén Alcántara, Malaga
This nearly-new skate park, designed by Malaga born Rubén Alcántara, has created quite a buzz on social media. Some of the best-known skate-boarders and BMX riders have visited since its opening. Among those are professional skateboarder Tony Hawke and professional BMX rider Matt Priest. Rubén Alcántara is twice world BMX champion and his name alone has created a popular park for those who love the sport. The park is equipped with a mini ramp, half pipe, a street plaza and a dirt track and can accommodate skates and scooters as well as skate boards and bikes. While the teenagers are busy and you fancy something a bit more sedate you could take the little ones of the family to one of the Best Play Parks on the Costa del Sol instead.
Skate Plaza, Fuengirola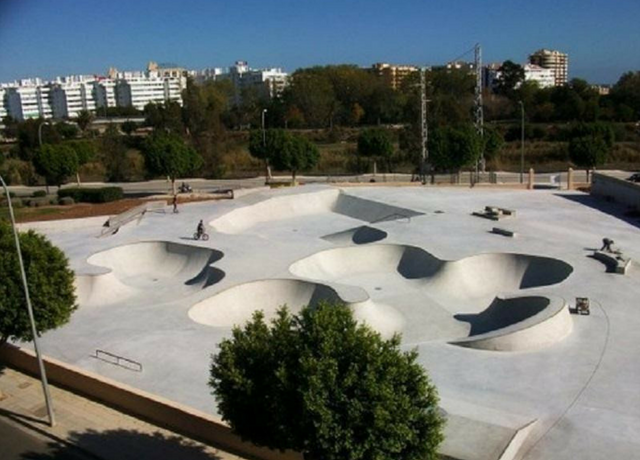 This all-singing, all-dancing skate park in Fuengirola is impressive to say the least. There are a tonne of choices when it comes to skating, skate-boarding, or biking. The park has areas of 'bowls' (concrete dips for skating/biking in and out of), lots of ramps and multi-level platforms to suit skaters and boarders of all abilities. There is a large central 'bowl' which is the biggest attraction on the park, where you can see all the very best whizzing in and out performing stunts all day long. In addition to the skating there is a 55 metre long wall, especially for graffiti so your youngsters can express their artistic side too. There are also 3 petanque courts for the slightly less energetic members of the family. Take a look at our Fuengirola Travel Guide to see what else you can do in Fuengirola.
Marbella Skate Park, San Pedro de Alcantara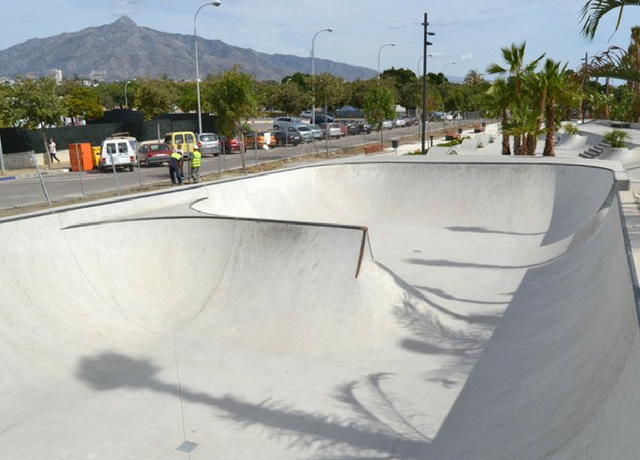 Built right next to a primary school, this family friendly park is suitable for all ages and abilities. It is made from concrete and includes metal edges along the rims and bowls to make those stunts even more impressive. This skate park is great for skates, skate boards, scooters, BMXs and other bikes too. If you ask locally you can get skate boarding and BMX lessons too, that would keep the kids entertained for the whole holiday!! For more of what's on, on the Costa del Sol don't forget to check out our fabulous Travel Guide for the Costa del Sol.
Planning is underway for a brand new park in Mijas too. Said to be twice the size of Paloma Park in Benalmadena, the brand new park will be built in 2018 and will include a state-of-the-art skate park. For more things to see and do in Mijas have a look at our Mijas area focus.